ERRATUM ZERO – Steve Piccolo and Sergio Armaroli
ERRATUM 1
Jackson Mac Low – Bare Attention. Three Monday evenings of listening, performances, readings.
ERRATUM 2
Giancarlo Schiaffini: Imagining Music
ERRATUM 3
Julien Blaine: Normalement Grotesque
ERRATUM 4
A tribute to Brunhild and Luc Ferrari
ERRATUM 5
TAXI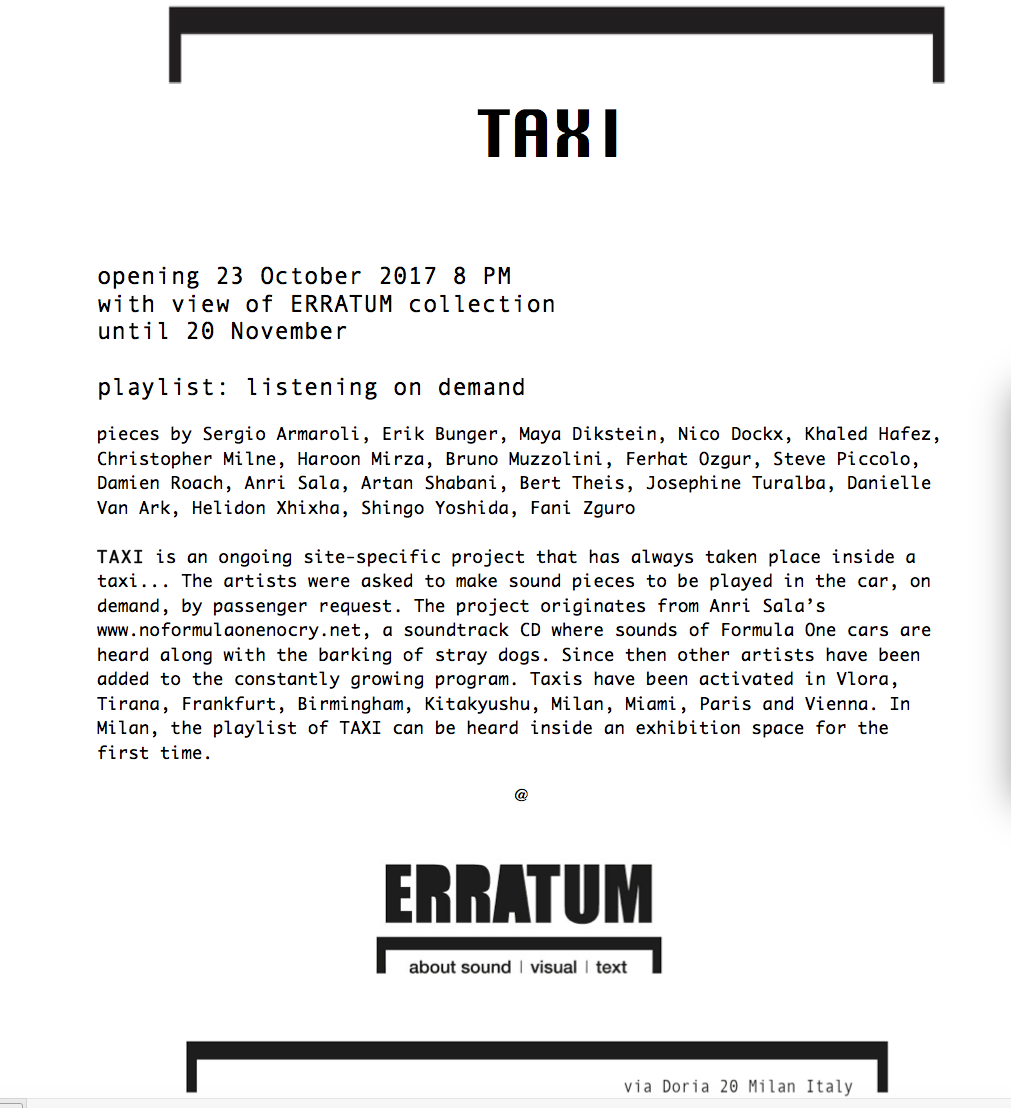 ERRATUM 6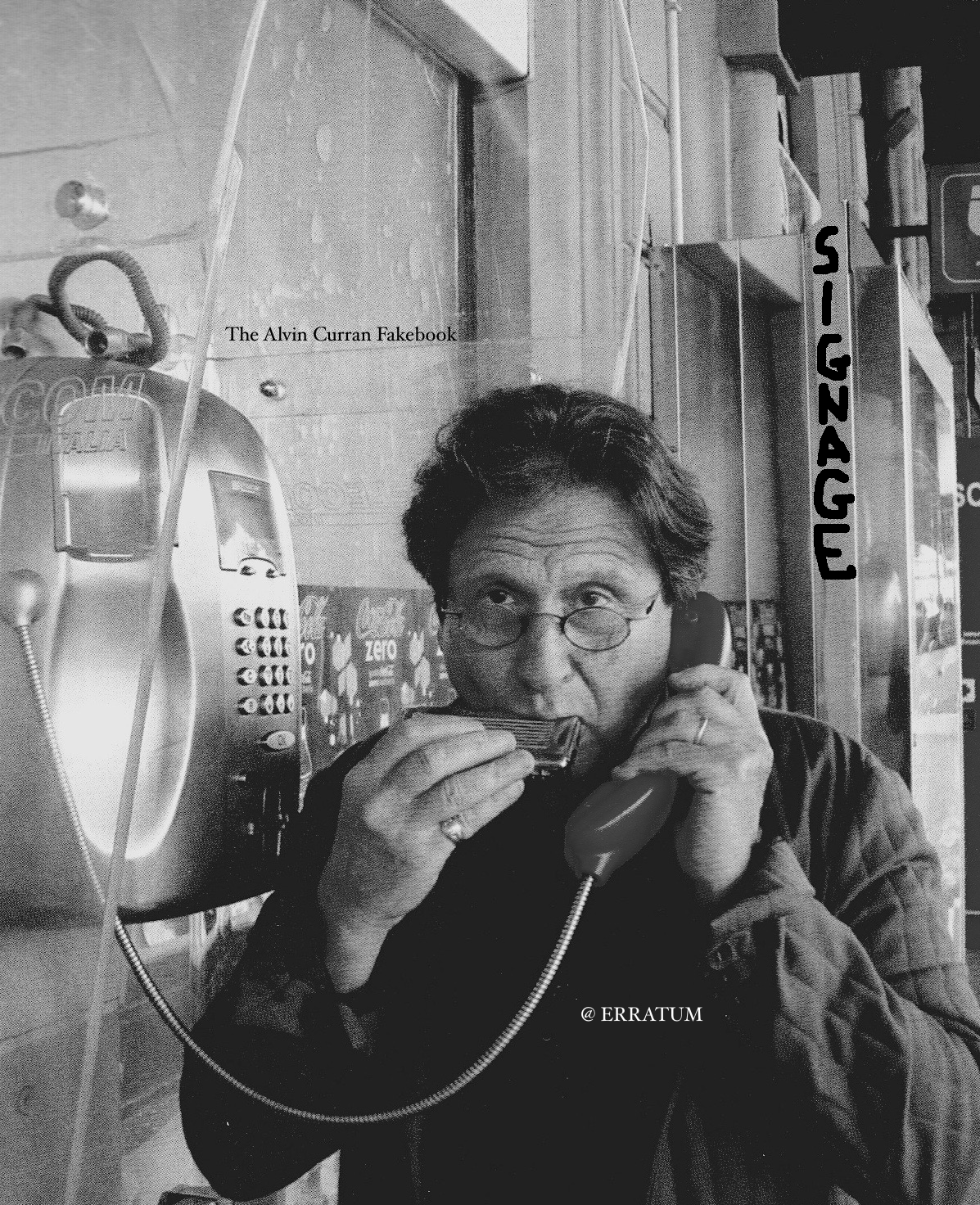 ERRATUM 7
Lisetta Carmi: the Shadow of a Poet
photos of Ezra Pound
ERRATUM 8
ERRATUM 9
Focus on Pietro Grossi curated by Walter Rovere
ERRATUM 10
ERRATUM 11
ERRATUM 12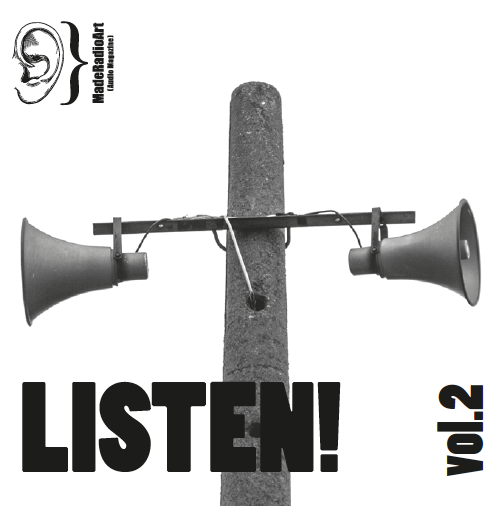 During SPAZI festival in Milan, ERRATUM presents new CD Listen vol. 2 by Steve Piccolo and Sergio Armaroli, with exhibition of photos by Steve titled "the end of the audience / the audience of the end", October 5.7 2018
ERRATUM 13
Sound-visual installation by Walter Prati for Città Sonora.
ERRATUM 14
Installation by Fani Zguro at ERRATUM, December 6 2018 – January 6 2019
ERRATUM 15
ERRATUM 16
Harry Bertoia: Table Tonal II #71
Sergio Armaroli: cloud rattle, column rattle
Marc Kalinka: maze gong
Steve Piccolo: find the spot (1-4)
ERRATUM 17
16 April 2019
ERRATUM 18
30 April 2019 – exhibition/performance to present new album
Three performances in collaboration with Teatro Arsenale and Città Sonora.
ERRATUM 19
ERRATUM 20

ERRATUM 21
ERRATUM 22