This is my story, vol. 3
Sony (1997)
Steve's track is called "Hesitating Fast", in the middle of a positively gritty anthology of "new blues in Italy". You had to be there, but if you were it was fun.
State of the Union 2, Atavistic (1999)
The second volume (including reissue of the tracks from the original 1982 vinyl release) of Elliott Sharp's great ongoing project in which he invites exponents of an amazing cross-section of the contemporary music scene to contribute works that must obey one rule only: each piece lasts one minute. The artists "censor" themselves by limiting their expression to an almost unnaturally short format. All proceeds of the operation are donated to the National Coalition Against Censorship.
In-Fraction, Casio-Fridge (1999)
An odd little anthology put together by Fridge, including Ital rappers Articolo 31 and a track by the Charlatans. Steve's contribution is "Rotten Apple".
Vampiri, EMI (1999)
Creepy horror compilation. Steve's track "Death shall have no dominion", from a poem by Dylan Thomas, appears only because the title contains the word "death". Steve was thrilled to be on the same record as Iron Maiden, Prodigy, Talking Heads, Stranglers, Billy Idol, Ramones, Cult, Bauhaus, Ultravox, Japan, Iggy Pop and Leonard Cohen. We are not making this up.
State of the Union 2001, Electronic Music Foundation, 2001
Three-CD set of the latest chapter in Elliott Sharp's continuing 1-minute music project (see description of State of the Union 2). Check out Electronic Music Foundation to order or find out about their other activities and publications.
Elliott Sharp Radio Hyper-Yahoo
Zoar Records, 2004
Elliott Sharp collaborates with an impressive list of artists on a CD about the real Amerika.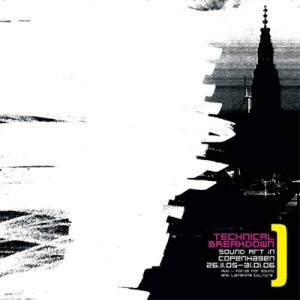 Technical Breakdown
AUX, Copenhagen, 2006
Double CD with catalogue published by AUX Forum for Sound and Listening Culture to document the show of the same title held in Copenhagen 26-11-05 to 31-01-06. Some great stuff in here, including Douglas Henderson's coffeemaker's swansong, Mark Schreiber's London Tube Phantom, and much more. Steve's track is track 2 on disk 1, entitled Someone is Listening.
To buy it check out www.aux.dk
Felmay records, 2006
Bit Beat
micromusic compilation – To Lose La Track 2007 (Audioglobe)
Wurmkos in Concert
Wurmkos Milan 200
Back in 2005 Steve and Gak did a concert at O'Artoteca in Milan playing models of planned urban sound sculptures created by the Wurmkos group, a team of artists who work with psychiatric patients. Drummer Filippo Monico used the same objects for a percussion performance at the Milan Triennale one year later. The results are on this CD produced to benefit the initiatives of the group.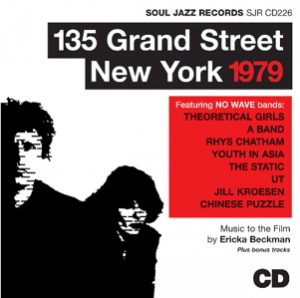 135 Grand Street New York 1979
SoulJazz Records 2010
Rare sound documents from the videos by Ericka Beckman.
The Best of Temposphere
2009 Temposphere Records
Adagio
album of remixes of Soslo project by Painé Cuadrelli and Sergio Messina – 2011
The challenge here was to remix a continuum. The responses are very interesting. To really get the drift you should also download the original Soslo project album. Both at iTunes, iThink. Visit
http://www.soslo.net/news/