Massimo Volume
Club Privé
Mescal (1999)
Steve plays feedback cello on a track from the last album by what was an interesting group, on this CD produced by Manuel Agnelli. The group no longer exists (at least for the moment), or maybe now it exists again (recent developments). Leader and voice Emidio Clementi also did a CD with a different group, El Muniria, including a piece with words and vocals by Steve Piccolo (see below).
Gak Sato
Tangram
Temposphere (2001)
Steve adds vocals on Style (words by Charles Bukowski). Gak's original arrangement of Steve's song Green City (from the Bitter Pill album) turns out to have legs, winding up on five compilations around the world (for a total of something like 400,000 copies). See the Tangram Toursection of the Concerts-Booking pages for more info on the live progress of Gak's music with Steve on guitar, bass and vocals.
Gak Sato, Teorema
Tangram
Temposphere (2001)
Nice sheep on the cover.
Sounds of Sunset Beach
Neverstop Music, Standard Sounds (USA, 2001)
Green City is also included in this cool US compilation, with photo of BB in a bikini inside. Right after Serge Gainsbourg and before Bebel Gilberto. Weird!
Gak Sato
Exercises
Vitiminic – Temposphere (2001)
Selection of Gak's music available on line from Vitiminic. Featuring Steve's Green City.
Mamadì Kabà – Farafinà Todì
African folk tales set to music – 2001, Harmattan (Italy, France)
Steve suggested making and played on all the tracks on this cassette with illustrated book published by Harmattan in France and Italy, also featuring Giancarlo Locatelli. Book with illustrations by Mamadì.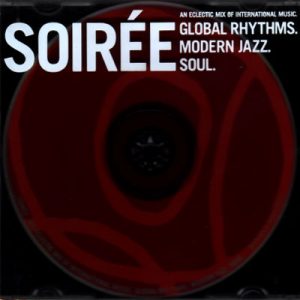 Soirée
Neverstop Music, Banana Republic (USA, 2001)
Green City gets more exposure.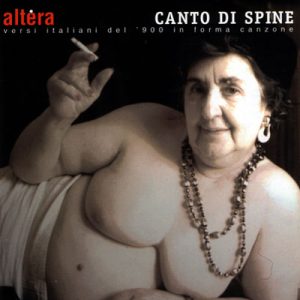 Altera Canto di Spine
Fermenti Vivi, Sony (2001)
Interesting project by some musicians from Genoa, rock versions of great Italian poets with many special guests including Steve, Emidio Clementi, Manuel Agnelli and others.
Paolo Bragaglia – Kinomuzio
Fridge Zone – Sony Publishing (2002)
Music for movies by Paolo Bragaglia, including two tracks by/with Steve.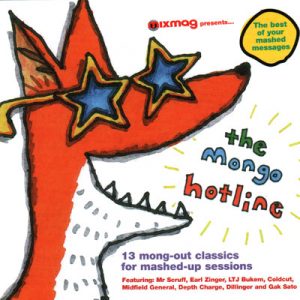 The
Mongo Hotline
Green City on CD with Mixmag (Sept issue)
British DJ-club culture magazine Mixmag (circulation 250,000 copies) puts Green City and a number of other Temposphere tracks on a compilation distributed with the magazine, including some demented phone-in interruptions, as if you were listening to a radio show.
The Platinum Compilation
Green City in Gak version with Steve on vocals is also on the American Express Platinum CD (2002)
American Express Platinum Card holders can enjoy a very listenable CD put together by Rocco Pandiani, including Steve's track Green City from Gak Sato's Tangram album. This is called reaching a market segment that would otherwise probably be considered completely alien.
Painè
Spontaneous
Temposphere, 2003Master DJ-composer Painè, who contributed the track Jungle to the Bitter Pill CD, invites Steve for the vocals and tune of the title track of this new CD. The record is full of great ideas and Spontaneous will be one of the singles. Elsewhere on the record Steve adds some bass lines.
Helèna – Per conto mio
Sugar 2004
Mysterious pop project that came out of nowhere and quickly, almost purposefully, found its way back.
El~Muniria – Stanza 218
Homesleep Records 2004
Che ci crediate o no, Emidio Clementi ed i suoi compagni d'avventura hanno finalmente terminato il loro primo lavoro. Titolo dell'album "Stanza 218". Oltre ai fondatori della band, Emidio Clementi, Massimo Carozzi, numerosi i musicisti che hanno collaborato: Dario Parisini, Giacomo Fiorenza (homesleep/mirabilia), Paolo Cucco (mau mau), Vittoria Burattini (massimo volume), Steve Piccolo, Luca Gemma, Francesco Donadello (gdm), Paul Shilton (quickspace), Mauro Rigoni (personaggio dei romanzi di Clementi…). 10 Brani fantastici caratterizzati dal recitato di Emidio Clementi e dalle atmosfere elettroniche, oniriche e malate di Massimo Carozzi. Un album che, ne siamo certi, lascerà il segno nella storia della musica italiana…
BTW – sounds good live too!
Luca Gemma – Saluti da Venus
Ponderosa Music 2004
A veritable pillar of the Expedition produces his first solo album, featuring new versions of a couple of tunes familiar to Expedition audiences. Steve adds backing vocals on the second track.